Wherever there are sailors, there are winners. And wherever there are winners, there are Doyle sails. Doyle makes the fastest, toughest sails on the planet, PERIOD.
What this means for you is that whether you're racing or cruising, you'll get the best sails available for your type of sailing.
But, it's not just about trophies or high tech sail cloth. It's about you. It's about meeting your needs. It's about giving you more than you ask for, but not selling you more than you need. Give us a call, we're ready to talk sails.

City Island, NY
(800) 237-4453

Latest News - The J70 has arrived!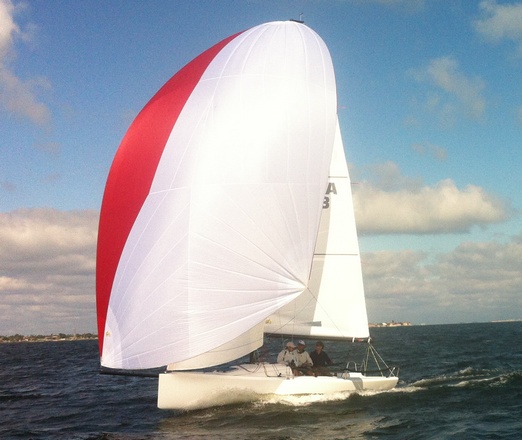 The newest and what will be the greatest J Boat ever! The boat is on track to far out sell the popular J24. We have been hard at work developing sails that will make it easy for you to be top of the class right from the start! The same design effort that goes in to our Etchell, Star and Sonar programs is being applied to the J 70! Look for Jud Smith and Mark Ploch in Key West helping our customers get the most from their Doyle sails!